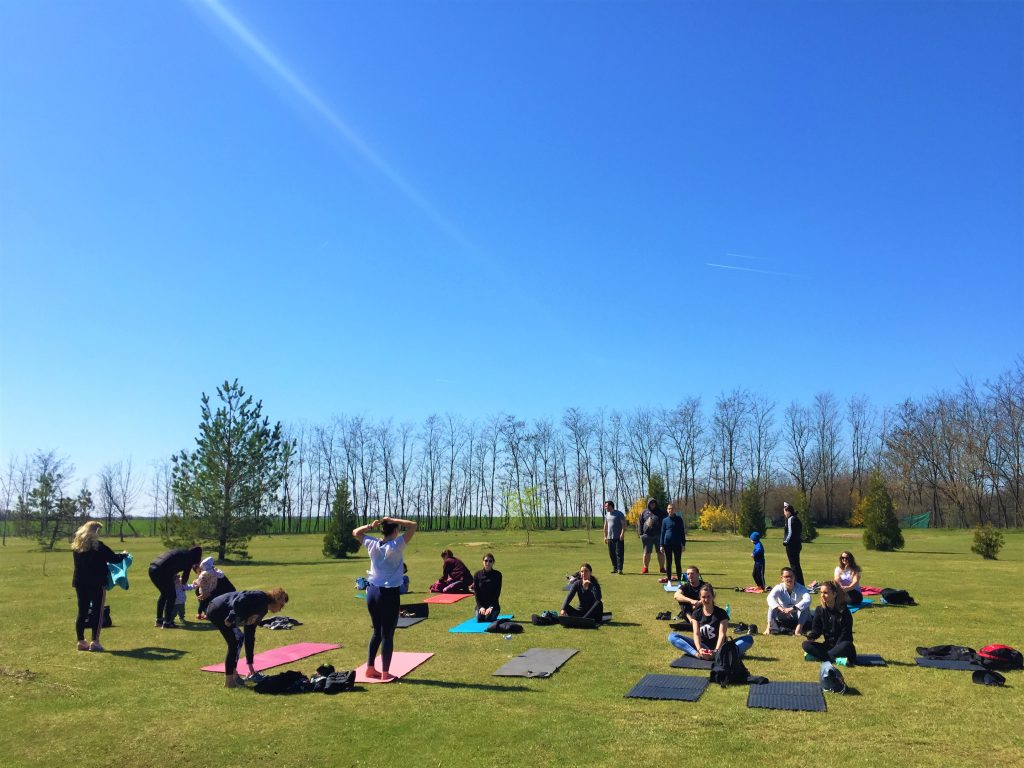 A day full of mindful activities for your company personnel, one memorable experience.
Half-Day Holiday is an "after-work vacation" concept that offers our guests a holiday experience every day. Think of us as your vacation home but with waiters, trainers, and entertainers at your disposal. From noon till midnight our guests will be able to take Golf – Pilates & Yoga classes, play tennis, eat & drink, swim a bit or even take a nap.
SPECIALS PRICE: 200 LEI/PERSON.
Golf Lessons & Friendly Tournament
Golf Lesson – 70 lei + Golf Tournament Fee – 50 lei.
*prices per person.
*special golf equipment that doesn't require golf skills or golf experience.
Snack, Lunch & Dinner
Welcome Snack – 55 lei.
Lunch – 75 lei.
Dinner – 70 lei.
*prices per person.
*soft drinks & coffee included.
Fun for KIDS
Kids zone with professional entertainers – 1000 lei.
*for groups of up to 20 kids.
Yoga & Pilates
Yoga class – 70 lei.
Pilates Class – 70 lei.
*prices per person.
*one hour class.
*Service fee – 20 lei / person
Complimentary
Tennis, Swimming pool, Driving range, Social games (petanque, board games, disk golf etc.).